The repair and installation shops at Kingmor Supply are well-equipped facilities that can handle virtually all of your bus maintenance needs. Our 3 locations in Virginia perform services such as: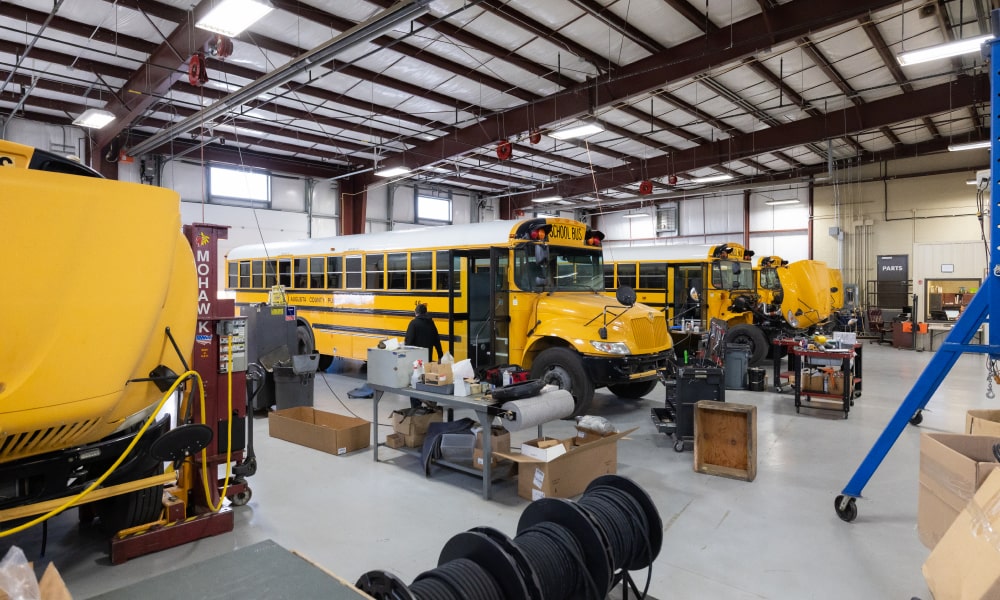 A complete check of all mechanical, electrical and body systems prior to the delivery of a new bus.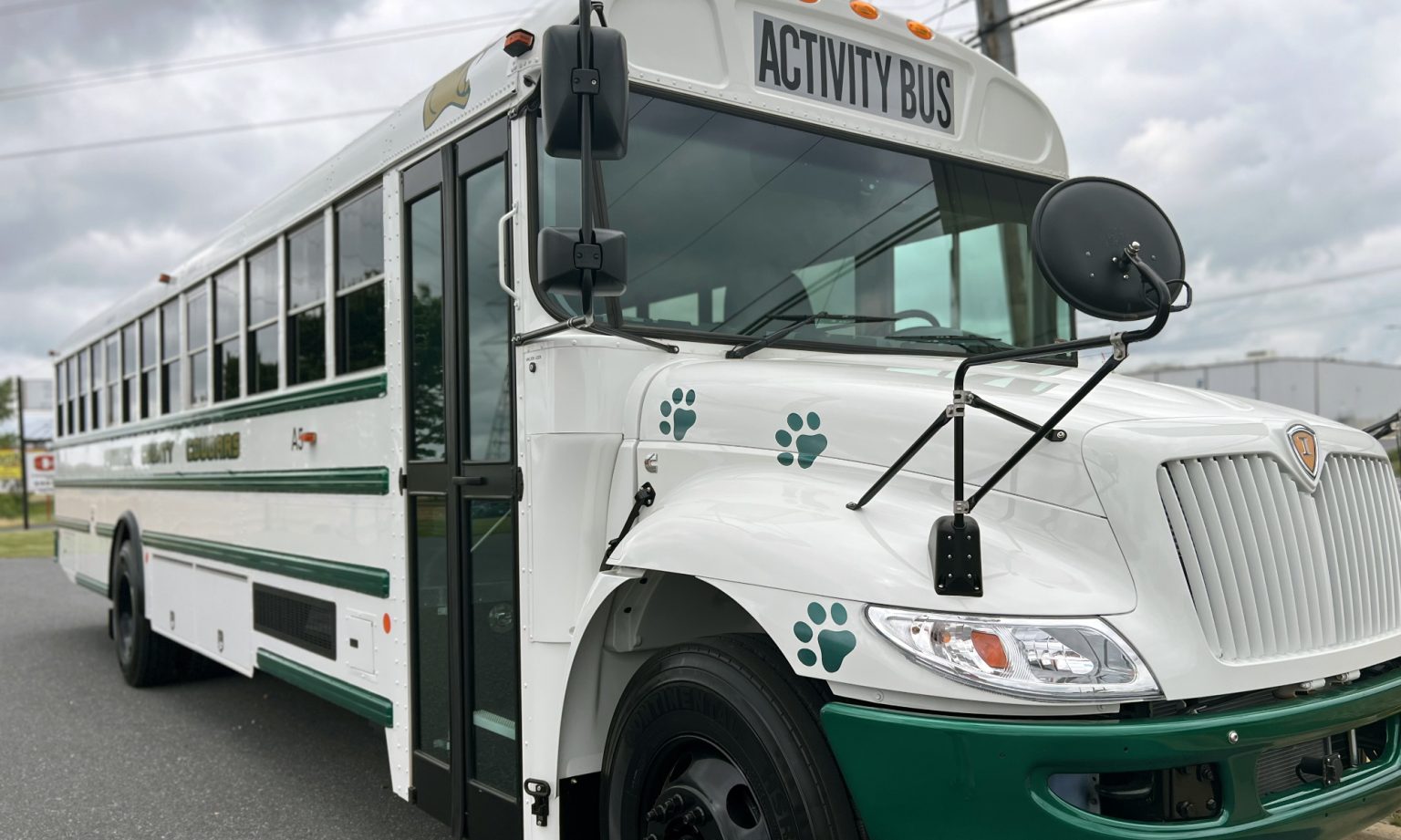 Installation of accessories such as video surveillance systems, wheelchair lifts and restraint systems for special needs passengers.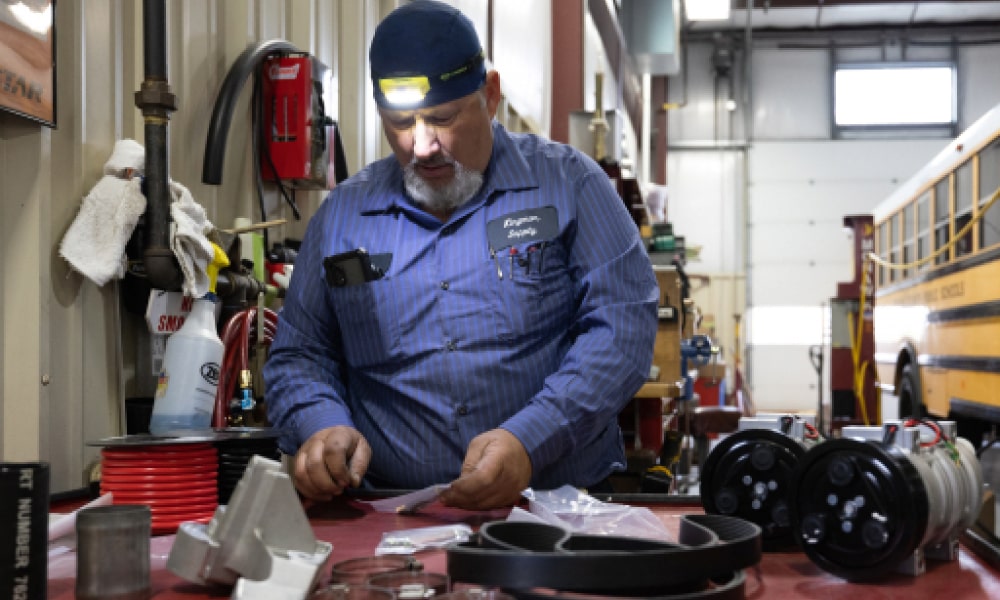 Body and mechanical work including collision repair, major mechanical overhauls and small repairs.
The parts department maintains an extensive inventory from major OEMs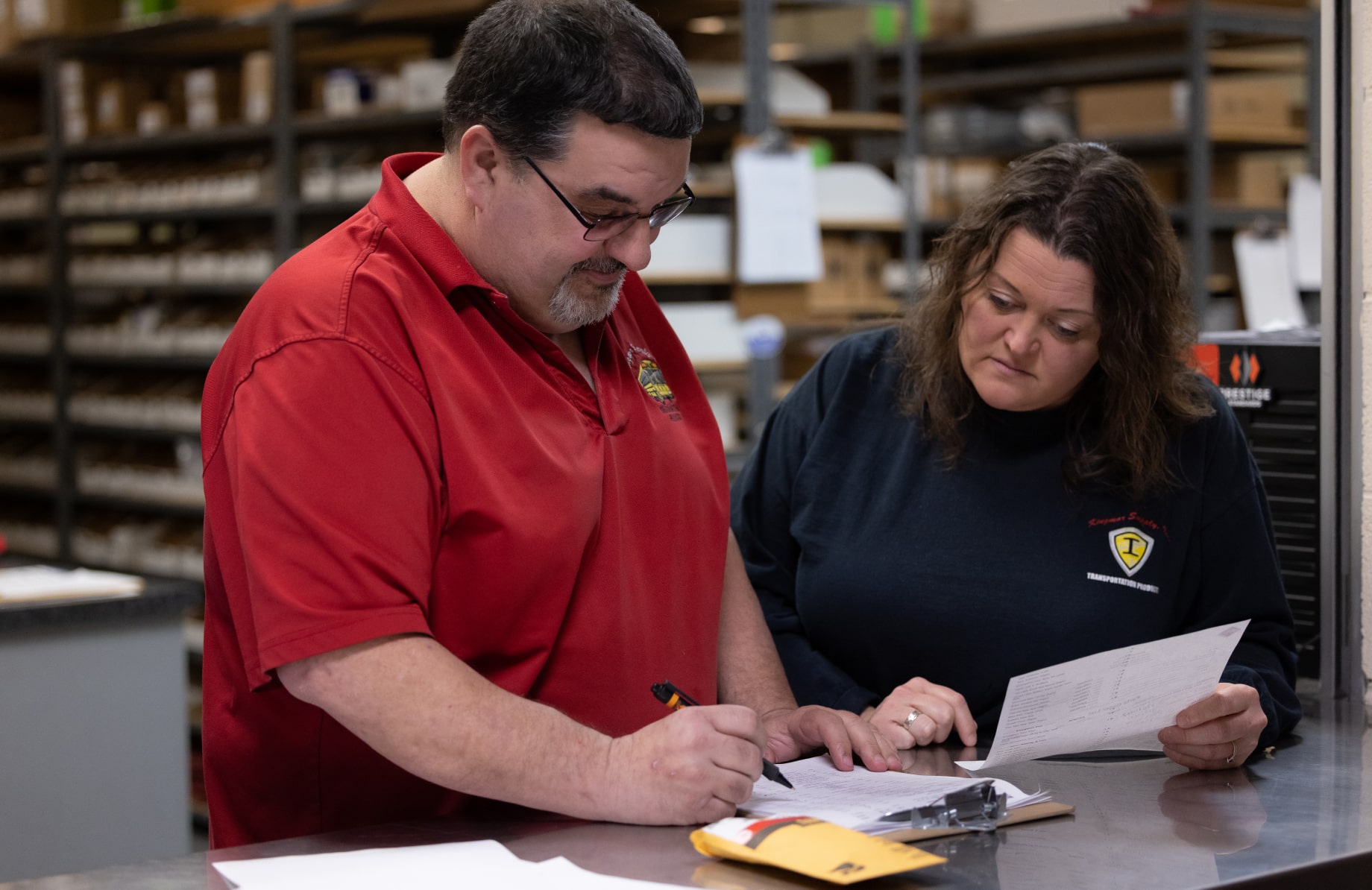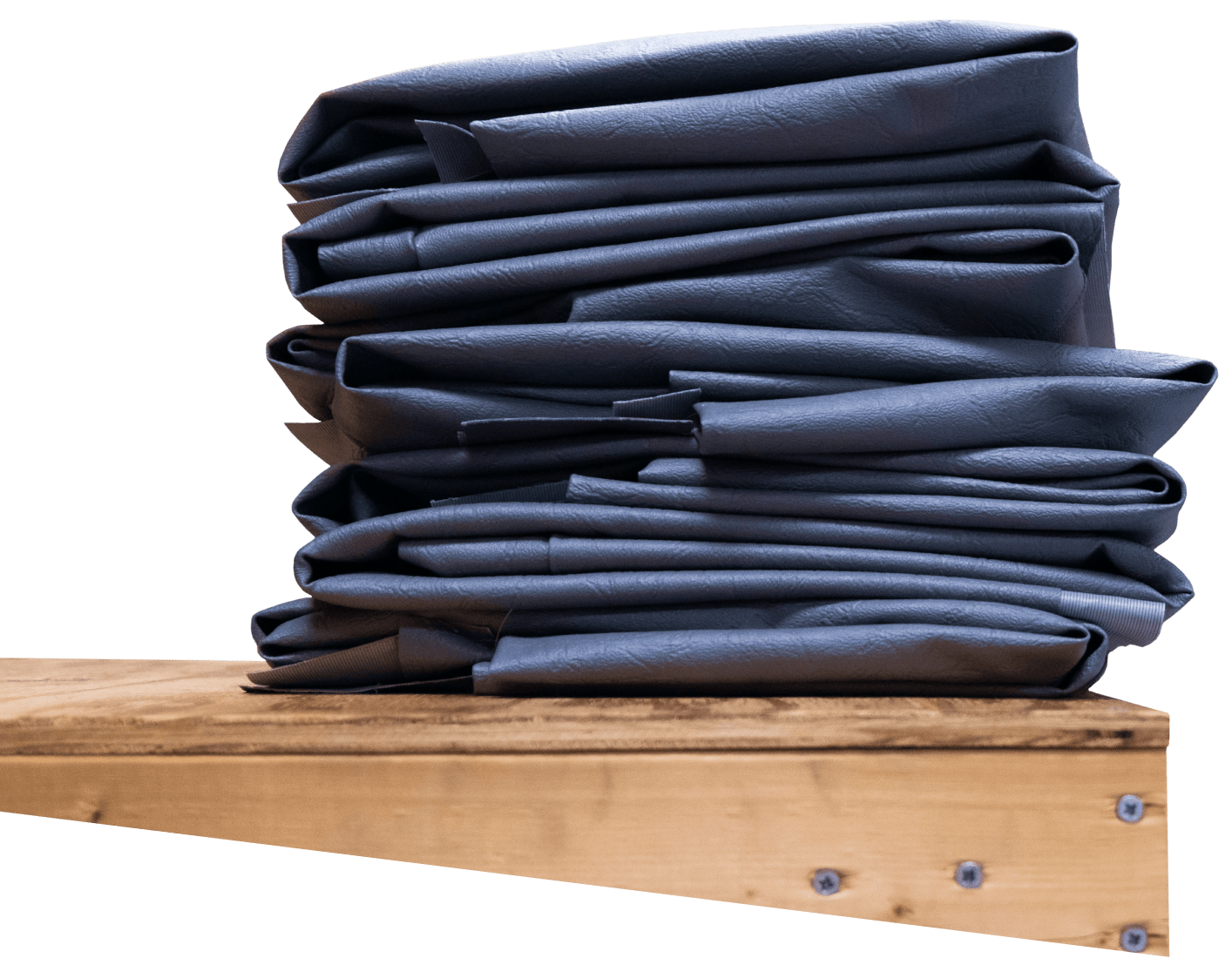 If the upholstery on your bus is worn or out-dated, let the experienced installers at Kingmor Supply repair or replace it. We work with a wide variety of seat colors, materials and cushions to achieve the look, comfort and durability you require.
Kingmor Supply can help you meet or exceed the fire and impact compliance requirements for your passengers.
Custom Accessories & Modifications
Kingmor Supply offers a wide variety of custom accessories that can be added to almost any bus. From UVC filtration units to video surveillance system, we can provide professional installation in our service department.